The
Gyrocopter

Experience - Caernarfon
Pilot Training
If you have decided to train to obtain your Private Pilot's Licence for Gyrocopters then we, at Caernarfon, can help.
Pauli Murphy has been teaching people to fly helicopters (and latterly Gyrocopters) for more than 20 years. Pauli now only teaches in Gyros, as he is passionate about them and is dedicated to this form of aviation.
All training is done to the standards of the International Association of Professional Gyroplane Training (IAPGT), offering the very latest in worldwide best practice, with a fully integrated e-learning program.
Our Aircraft
Fully enclosed, two seater, Magni M24 'Orion' Gyroplane
And your AMAZING view from the Gyrocopter !
Online Training Records and Training Material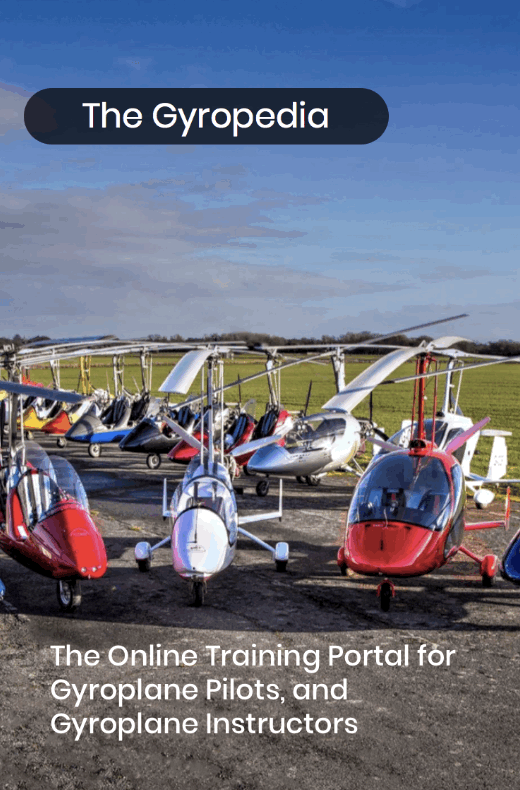 Your pilot training records will be available in the web portal called "The Gyropedia". This is a web based program that allows us to easily comply with all the training standards set by the UK CAA (Civil Aviation Authority) and IAPGT (The International Association of Professional Gyroplane Training). It allows you to follow your progress through the course.
The Gyropedia also contains a complete set of online training material, incorporating videos, study guides and question banks to help you prepare for your lessons and the exams. The training material elements of the Gyropedia are enabled with an annual subscription (£10/month paid annually in advance).
The Gyropedia can be accessed from the "Gyropedia" link in the menu bar. Please note, there is a separate registration for the Gyropedia, which is an independant system from the registration on the main Gyrocopter Experience website (the username and pasword are not currently linked).