Direct Enquiry and Booking Hotline: 0845 643 9476
Welcome to
The Gyrocopter Experience - York
Pilot and Instructor trianing Monday to Friday and Experience flights on Saturdays. If none of the days suit below for online bookings, please call us.
Our Airfield
Rufforth Airfield has good facilities making it welcoming for those accompanying a student pilot, as well as the trainee pilot themselves.? Within the gyro hangar our facilities include a number of classrooms, a showroom, a simulator, museum area, pilots lounge and even a small cinema. Outside there is a viewing area with picnic benches with good views across the runways and seating allowing you to sit and watch the comings and goings at this busy airfield.?
There is a separate toilet?block next to the car park.
Webcam

Meet the Staff
Phil Harwood
Phil is a qualified Flying Instructor and Senior Examiner and also enthusiastic gyrocopter pilot and owner.? He has experienced many different forms of flying over the years, learning first to fly gliders, then fixed wing aircraft and helicopters before taking up gyro flying.? As far as Phil is concerned gyros are definitely best of the lot!? He has flown more than 5500 hours in both open-cockpit and enclosed cockpit gyros. Phil is passionate about standardisation of training and has written a number of books on gyro training. Much of his time is now spent teaching new Gyrocopter Instructors and he is also developing training for the new commercial gyro qualification.
Kati Hedger
Kati is Event Coordinator for The Gyrocopter Experience in York and runs things on the ground. If you want to make a booking or ask a question, then please do give Kati a ring and she will do her best to help. Kati is also a qualified pilot and in early July 2008 was proud to become the 3rd girl to qualify for a PPL(G) in the UK. Kati loves gyro flying and is delighted to now be able to fly one for herself ? her gyrocopter grin is never far from her face!
Matthew Sellers
Matthew was brought up in York. After graduating in '85 he moved to the US with extended stints in the Caribean and Galapagos. He moved back with his family in 2005. Matthew has had a variety of careers including Diving Instructor, Airline Pilot, Multi-Engine flight instructor, Ski Tech, Ship's Engineer, Electrician and several others.
Trevor Elliott
Trevor is a product of the Gyrocopter Experience York; having learnt to fly gyros here. All his flying has been on gyrocopters (they are way too much fun for him to fly anything else). Before taking up flying he has, throughout his career, been involved with training and enjoys helping others develop their skills. Trevor lives locally and has a great love & knowledge for North Yorkshire - which we?ll be flying over. He hopes to impart that same enthusiasm to you ? and there is no better way to see it!
Pauli Murphy
Pauli is a Helicopter Instructor who had over 1300 hours of instructing in helicopters before he discovered the joy of Gyroplanes. He is now a Gyrocopter Instructor working, delightedly, alongside Phil Harwood, at Rufforth East, York. Pauli is the proud owner of a top-of-the-range Magni M24 Gyroplane (G-GTFB) and, as he puts it, "hugely enjoys the privilege of seeing someone else evolve their skill in the other seat."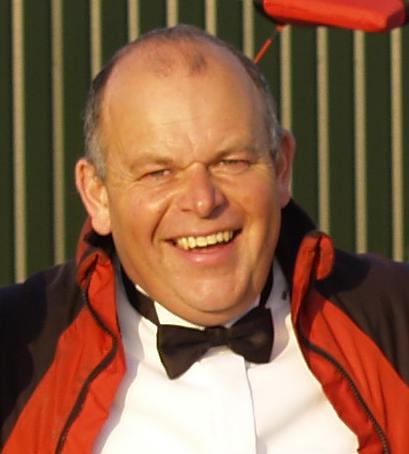 Phil Harwood
Instructor/Senior Examiner
07801631431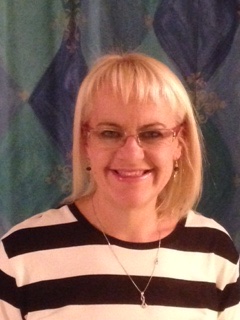 Kati Hedger
Event Co-ordinator
07545618903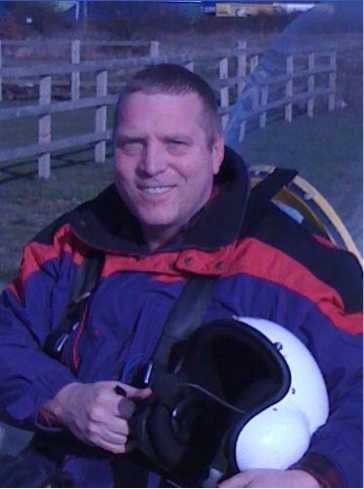 Matt Sellers
Instructor
07890097674
Trevor Elliott
Instructor
07952676962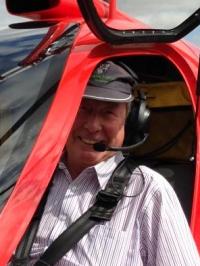 Pauli Murphy
Instructor
07768603365

Our Aircraft
The Gyrocopter Experience - York offers a choice of factory built aircraft to learn to fly.
If you want to fly open cockpit then you can choose either the Rotorsport MTO-Sport or the Magni M16C.? If you want to learn to fly in fully enclosed machines then you can learn in the side by side Magni M24C Orion.

Directions
We fly from The Gyroport at Rufforth Airfield East. The postcode is YO23 3QA.? Please ignore signs to the gliding school which is based at a different part of the airfield at Rufforth.
From York: follow the B1224 to Wetherby.? The airfield is on the left hand side after the haulage firm and just before the village of Rufforth.? Take the left turn next to the playing field and tennis courts, which is signposted "Private Road".? Follow the road until you see a sign to The Gyrocopter Experience.? Continue past the left hand side of the sign until you see the car park on your right.? Please follow the signs for Reception in the Gyrocopter Hangar.? Please be careful not to continue along the road past the car park as this leads directly onto the apron.
From A1/M1: follow the A64 to the A1237? Follow the A1237 until the roundabout for the B1224 signposted Rufforth and follow the instructions above.? Please do not take the A64 exit which is signposted the Gliding School - this takes you to the wrong side of the airfield.
In the unlikely event that you arrive and no one appears to be around, please call 07801 631431.